Hi Tech Pressure Washing In Lowell
Hi Tech Enterprises Pressure Washing Will Make Your Home Look Like New Again!
Hi Tech Enterprises Pressure Washing in Lowell
Pressure washing is a vital part of home maintenance. The residents of Lowell have trusted Hi Tech Enterprises for their house washing and roof washing service needs for over 20 years. During this time, we have cleaned thousands of homes for special occasions, to create curb appeal and for homeowners who like to enjoy a clean home year-round.  As a locally recognized leader, Hi Tech Enterprises has cleaned some of the most iconic buildings in the area. If you're looking for a pressure cleaning experience in Lowell, we're ready to exceed your expectations from the first call to the last touch. Give us a call. You'll be glad you did!
What Our Customers Are Saying...
"We've been using HiTech for 9 years now and wouldn't have anybody else in our home. They are very careful, courteous, and come when they say. They do a great job. Thank you Chad and Hi Tech Enterprises!"
5.0 out of 37 google reviews
Hi Tech Enterprises Roof Washing in Lowell
Do your roof shingles have unsightly mysterious dark staining, green algae or discoloration showing? Professional roof washing services by Hi Tech Enterprises in Lowell will guarantee your roof is cleaned in a way that is safer, more effective and longer lasting than any other pressure washing process, guaranteed. Having a home and clean roof that you're proud of, looks great and has that curb appeal that all Lowell residents desire is just a call away. Your satisfaction is guaranteed with Hi Tech Enterprises. High pressure can ruin your roof. Too many chemicals can damage your plants or property. Make sure you're using a trusted roof washing and certified soft pressure washing professional.
Hi Tech Enterprises House Washing in Lowell
From the first touch to the final rinse, the soft house washing process used by Hi Tech Enterprises will make your Lowell home look like new again. House washing and vinyl siding cleaning services are an essential part of exterior property pressure washing maintenance. After years of perfecting the art of safe and soft house washing techniques, we're able to consistently offer the most effective and efficient way to create instant curb appeal by revitalizing old, dirty siding in just a few hours. At Hi Tech Enterprises, we care for your home like it was our own and are standing by to provide a hassle-free pressure washing experience we guarantee you'll love.
Hi Tech Enterprises Concrete Cleaning in Lowell
Concrete is built to last a lifetime. Traffic, weathering and general wear and tear cause concrete driveways, walkways and sidewalks to become dirty over time. When the garden hose isn't enough for your concrete stains, call Hi Tech Enterprises to revitalize your concrete. As a porous surface, concrete is flexible and able to withstand the somewhat harsh elements we see here in Lowell. Our concrete cleaning and pressure washing process is a high or variable pressure used to penetrate deep into the substrate leaving your concrete looking like the day it was poured. If you care about the way your concrete looks and a service provider that cares, give us a call today!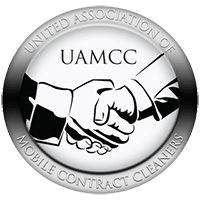 20 Years Serving Our Community
Lowell is truly mid-west hidden gem. Small in population, big in size. Lowell has a household income 10% greater than the national average, some of the best schools in the state all with a small town charm.
Pressure washing businesses
are a daily sighting throughout Lowell with most homeowners living in dual-income households. Hi-Tech Enterprises is proud to serve the community of Lowell with best-in-class service and quality service that you expect from a home service professional. If you're looking to increase curb appeal with pressure washing services, we've got you covered.
Expect More From Your Service Company
You're busy. That's why our process from start to finish is designed to compliment your schedule and lifestyle.
With scheduling made easy, you'll be able to pick a time that works for you. Your time is valuable. We get it!
We show up and deliver on our promise with every customer. That's our Five Star Guarantee is extended to every customer.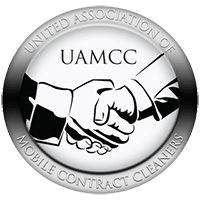 The Local Leader In Cleaning!