Hi Tech Window Cleaning in Bella Vista
Hi Tech Window Cleaning In Bella Vista
Hi Tech Enterprises Window Cleaning in Bella Vista
As Bella Vista's most trusted and reliable window cleaning service for over 20 years, Hi Tech Enterprises has the tools to give your windows an everlasting shine. Our top-of-the-line equipment can reach even the most difficult of places, helping illuminate your interior from the outside. Well maintained windows age better over time. By using the best supplies in the world; your windows will stay cleaner, for longer. Your windows will shine brighter than ever before, significantly boosting your curb appeal in the process.
What Our Customers Are Saying...
"We've been using HiTech for 9 years now and wouldn't have anybody else in our home. They are very careful, courteous, and come when they say. They do a great job. Thank you Chad and Hi Tech Enterprises!"
5.0 out of 37 google reviews
Residential Window Cleaning in Bella Vista
Spotless windows let in more natural sunlight and can really warm your home. As Bella Vista's leading residential window cleaning services, High Tech Enterprises is prepared to do the dirty work so you don't have to. After proper cleaning and service, your windows will look like new again. Clean windows can really liven the rest of your property, boosting its' value in the process. We will leave your windows spotless and shining bright. With our satisfaction guarantee, put some time back in your day and let us service your windows today!
Commercial Window Cleaning in Bella Vista
The appearance of your commercial building sets the tone for anyone who stops by. It can really say a lot about your company, which is why
commercial window cleaning
matters. No brags about a poorly maintained business location. In fact, most customers will develop impressions of your business before they step foot in the door. Hi Tech Enterprises uses state-of-the-art equipment to properly clean even the highest of windows on your commercial property. With a translucent glow passing through, your windows can make a strong statement both inside and out. Make a strong first impression and with High Tech Enterprises.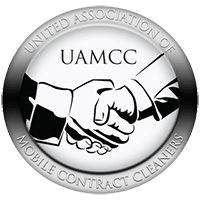 20 Years Serving Our Community
Service Location: Bella Vista
Bella Vista is Arkansas' best version of southern charm. With the perfect blend of rural to urban life, most residents are homeowners enjoying plenty of land and a relaxing lifestyle. Window cleaning service vehicles are a daily sighting throughout Bella Vista with most homeowners living in dual-income households.
Hi-Tech Enterprises
is proud to serve the community of Bella Vista with best-in-class service and quality window cleaning that you expect from a home service professional. If you're looking for a streak free window cleaning experience and crystal clear windows, we've got you covered.
Expect More From Your Service Company
You're busy. That's why our process from start to finish is designed to compliment your schedule and lifestyle.
With scheduling made easy, you'll be able to pick a time that works for you. Your time is valuable. We get it!
We show up and deliver on our promise with every customer. That's our Five Star Guarantee is extended to every customer.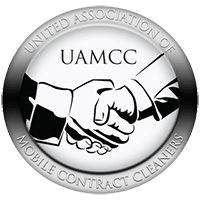 The Local Leader In Cleaning!